Security is needed in every industry — so we work in every industry.
ADS Security solutions are used in a wide variety of industries. Over the years, we have developed an excellent intuition for what each industry prioritises regarding its security and safety. Our clients frequently find unforeseen benefits in using an ADS Security solution as part of their ongoing business health and safety. These beneficial aspects are often unrelated to the primary purpose of the security system and extend to management, sales, and workflow strategies.
Engineering:
Site access control, man management and training, quality and production verification, remote guarding, time, and attendance.
Food manufacturing:
Raw materials and production monitoring, tampering prevention, product tracking, theft prevention, dispatch checks.
Haulage and distribution:
Loading procedures, order tracking, vehicle maintenance, man management, traffic control, remote access.
Textiles:
Staff supervision, shift changeovers, machine monitoring, material handling, loading and dispatch, customer queries, car park security.
Printing:
Site security, product security, access verification, computer suite integrity, staff traceability, customer confidence, added sales value.
Food manufacturing:
Staff access, picking verification, storage plans, quality control, staff training, plant and machinery usage, site security.
Chemicals:
Health and safety, lone workers, hostile areas, lab access, fire safety, staff roll call, remote monitoring.
ADS Security excels in all industries, our specialties lie in Manufacturing and production, commercial, construction, and residential applications.
Any commercial manufacturing company or production plant will have assets, expensive machinery, sensitive systems and a workforce which requires constant protection. It is vital in manufacturing, more than any other industry, that production lines be kept busy and output is stable. Any interruption can be costly in time and potentially lose the company money and contracts.
In order to remain productive, it is vital that issues like theft, machinery damage, vandalism, organised crime, and industrial espionage are dealt with as they happen by removing these threats entirely.
ADS Security works with businesses across New Zealand to provide effective and reliable security solutions that will not let them down and allow their businesses to keep working and maintain vital output.
Security is a big issue for businesses of all sizes. If you own or manage a business, you want to know that your property is protected and secure at all times. In reality, it can be hard to get the right security system in place. You need something reliable but affordable. It would be best if you also had something that will work with your needs as they change over time.
ADS Security offers systems designed from the ground up to meet those challenges head-on. You can have peace of mind knowing that your business premises are being monitored 24/7 by our professional staff who will respond immediately if there's an intruder or other problem detected on site.
We offer multiple packages for small offices as well as large warehouses and industrial buildings, so we're sure we have a solution tailored just for you.
The number of construction site thefts are on the rise, especially job-site thefts of appliances, building materials, and copper. These thefts cause loss of productivity, money, time, and customer trust. Remotely monitoring ongoing commercial construction or home remodelling project via construction site security cameras can reduce legwork for developers, homeowners, and contractors. Our security camera solutions can also monitor project processes for safe practices and quality control, and document accidents to support future construction improvements. What's more, having watchful eyes on the construction projects via building site security systems helps resolve disputes or labour conflicts if in possession of relevant video evidence.
ADS Security provides the construction trade with multiple services and products to improve their construction site security. Some of the security products and services we offer are solar system solutions, wireless security systems, time-lapse cameras, access control and security guard/response services.
Cameras for construction site surveillance ADS Security cameras provide that extra layer of control over the projects. More and more companies use construction site cameras to provide a number of benefits, all aimed at improved project quality, project management, and project security. Construction site security systems go far beyond theft and vandalism prevention. More importantly, construction site cameras will increase transparency and oversight by recording subcontractors' activities and keeping track of building material delivery and placement. Installing cameras in a job site has many advantages in two main areas of Project Execution and Risk Management.
Project Execution
Allow team members to visually monitor progress in real-time on any device from anywhere, reducing site travel costs.
Keep stakeholders informed. Owners are able to gain information, track the progress without bothering project teams.
Manage subcontractors and milestones. More effective project meetings with project images from ground cameras, and close-up images.
Review images, annotate, and then visually share project build issues with your project's team for immediate resolution.
Simplify your workflows.
Manage costs and quality by effective use of technology.
Adhere to best practices in process and execution.
Risk Management
Execute quality assurance checks to make sure project build procedures are in compliance.
Capture full video of safety incidents for review and process correction.
Automatically monitor restricted areas and receive real-time alerts to safety compliance issues.
As-built documentation automatically captured to support dispute resolution.
Monitor and receive alerts to on-site trespassing, help to deter theft and mitigate liability risk.
Automatic capture of detailed as-built weather conditions to support dispute resolution.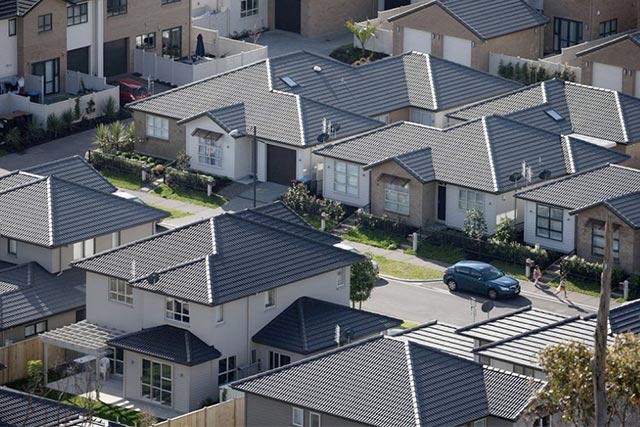 Home security is a serious matter. We all want to feel safe and secure in our homes, but the cost of an alarm system can be prohibitive for many people. You deserve peace of mind, and that's why ADS Security offers a range of affordable home security solutions designed to meet your needs. Our residential systems include state-of-the-art equipment from leading brands that can be tailored to meet your needs based on your lifestyle, the value of the property, and its replacement cost.
ADS Security provides expert advice on home security at every stage — from initial consultation through to installation and ongoing support. Our experience has taught us that it's important to listen carefully when you first contact us so we can understand your situation and explain how we might help you achieve the level of protection required for your individual circumstances. We will then provide professional recommendations based on your budget, ease of use, and level of security.
ADS has consistently provided up-to-date and suitable CCTV solutions for Linfox at several sites across New Zealand - often in reasonably challenging time frames and conditions. They have installed new systems at 5 of our sites, removed and relocated two and refurbished another 3. They understand the technology and the products they supply very well and are not afraid to push the boundries to introduce new technology such as 360 degree and number plate recognition cameras - or more efficient ways to maximise our existing systems, including remote viewing and installing the most suitable equipment to future-proof and system upgrades. They provide ongoing maintenance for our systems - both planned and, very promptly, the occasional unplanned. Their technicians are customer-centric, flexible in their attitudes and positive to engage with.
Charles Churton - Linfox Logistics NZ Ltd
We are very pleased and happy with ADS Security services which include CCTV cameras and security personnel which on multiple occasions have caught night intruders breaking into boats, assisted police in apprehending persons of interest along with providing a professional and friendly security guard presence to the marina, restaurants and berth holders. I would highly recommend Antonio and ADS Security Limited services to any businesses looking for advanced electronic security installations or professional guarding services.
Steve Fort - Pine Harbour Marina Services
As a business partner ADS Security is kept abreast of the latest product advances occurring within the Panasonic suite of products. Furthermore, Panasonic provides full technical training and support to ADS to ensure that Panasonic solutions are implemented and supported in an efficient and seamless manner. Panasonic has always enjoyed a very close relationship with ADS and have found them to be very professional and customer-focused. We have partnered with ADS in many projects and have always found them to provide exceptional service from the design phase through to the implementation of the project, along with the ongoing support of our mutual customers. We, therefore, have no hesitation in recommending them as your provider of Panasonic Security Solutions.
Mark Ralph-Smith - CCTV & Communication Solutions

Atlas Gentech has a business and personal relationship with the Owners that stretches over fifteen plus years. Over this period, we have seen the company grow to provide a reliable and professional service to its ever-expanding client base. Technically they are well versed in all systems electronic and take pride in delivering a high level of service and workmanship to all their clients. They take pride in ensuring all staff are updated with the latest technology and are regular attendees of our specialist training courses. The company and their team are well respected within the Security Industry and broader business community. In all our dealings with ADS Security, we have never seen cause to doubt their integrity or motives and have no hesitation in recommending their services.
Alan Willet - Atlas Gentech Distribution